Evergreen trees have much softer wood, but also present interesting opportunities. Eastern Red Cedar is a common tree in the East, growing along many highways. The wood is a remarkable red color, which slightly browns over time. The wood tends to be more porous, so the finish is more matte than satin.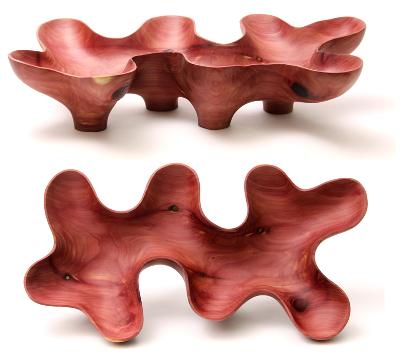 Cedar Bowl - 2012-01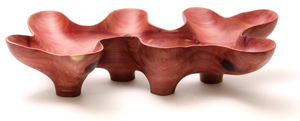 $ 1000 USD
16"x9"x4"
Polished interior, polished exterior.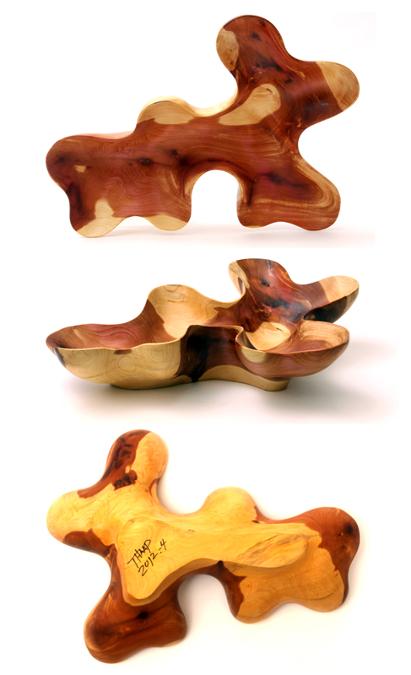 Cedar Bowl 2012-04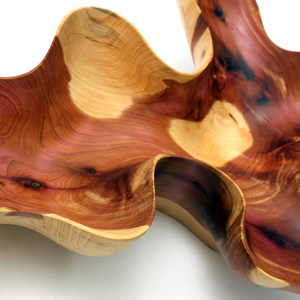 $ 500 USD
12.75"x9.5"x3"
Polished interior. Polished exterior.