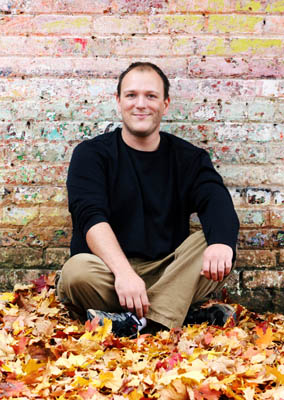 We know you are excited to receive your new bowl, and we are excited to get it to you. We typically ship the same day we receive the order. As soon as we ship, we will send you a tracking number from UPS, so you can see exactly where the package is, and when you can expect to see it on your doorstep. For most orders, the average time for delivery is 3-5 days. Some take less, some take a little more. If you are like me and want it as soon as possible, we do offer an expedited shipping option. We always ship it as fast as we can, but for an extra cost, you can get UPS to hurry things up on their end.
I love spreading my art around the globe. It is exciting to know that my work is in parts of the world I may never get the chance to visit myself.
From a shipping perspective though, it can be very costly to ship internationally, with tariffs, bans on certain products, duty charges, and more. But that does not mean I won't try to work it out. If you see a bowl that you would like to own, my suggestion is to purchase it immediately, as the inventory is constantly changing. At check out, notify me which country you are in, and what the address you would like to have it shipped to. You will be charged automatically for the $25 base shipping fee. When I see the order and your address, I will create a shipping allowance for your particular country. I will then send you an email advising you of the cost to ship to you. If you are agreeable, I will then send you a separate invoice for shipping via PayPal, subtracting the $25 shipping fee you were charged when you ordered the bowl. When this invoice has been paid, we will ship it out the same day.
We strive for complete clarity of the work being sold. Each photograph represents the bowl precisely for sale. This is an art form based on natural materials. So the exact bowl being shown on the site is the exact bowl for sale. As soon as we receive an order, we pull that bowl from the "for sale" portion of the site and move it to the sold section of the site.
If for some reason the bowl purchased arrives damaged, please let us know immediately. We insure the shipments, so please photograph the box the bowl arrived in, the damage to the bowl, and contact us immediately so that we can contact the carrier. In this case, we will immediately return the purchase price and shipping.
Since we are a small, artist run business, please do not purchase a bowl for staging or other purpose, then return the bowl afterward. This is a setback to us that we cannot maintain.
If you do have questions or concerns with your bowl upon arrival, please contact us immediately. As mentioned, we try to clearly and honestly represent our work. But if you do have an issue with the bowl, please let us know, and we will do our best to address the concern.
Thank you very much for your support. Your support enables us to do what we do.
Modern Wood Bowls is an outgrowth of the larger body of work created by Thomas Haapapuro. Thomas is a skilled craftsman who works in a wide range of materials creating a wide range of art projects. This website was established to showcase one of his most popular items, his unique and distinctive wood bowls.

To see more of the work of Thomas Haapapuro, you can visit his other websites: